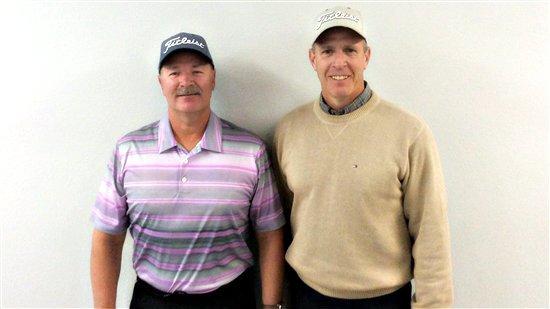 Over the past couple of years, this has become one of our favorite updates to share and once again we're excited to announce the grand prize winners of the Team Titleist Oceanside Experience…
Congratulations to Greg Trout and his friend Ken Stoick!
Greg and Ken are high school teachers in Casper, Wyoming and when they're not enriching the minds of their students, you can find them on the golf course – as long as there isn't snow on the ground.
In a few weeks, they'll be joining us at the Titleist Performance Institute where they'll enjoy the full tour treatment as our expert fitters work with them one-on-one to dial-in a brand new setup complete with the latest Titleist equipment.
We'll be sure to document and share their experience with the rest of Team Titleist.
Lastly, we also wanted to sincerely thank everyone who entered the sweepstakes and shared their stories. We consider ourselves to be extremely fortunate to be connected to such a passionate group of golfers.
Thanks again… and congratulations, Greg and Ken. We'll see you in California!