Titleist Staff Professional James Sieckmann is back with another tip to help us take our short game to the next level. Today's focus – the long bunker shot.
A few keys and suggestions from James for the next time you're faced with this shot:
>> Take a stronger lofted club, like your pitching wedge, for a little added forgiveness
>> Lower your hands at address to help add effective loft
>> And make a smooth swing through the sand
Give this a try and be sure to click on the image below for even more great tips and advice for your game.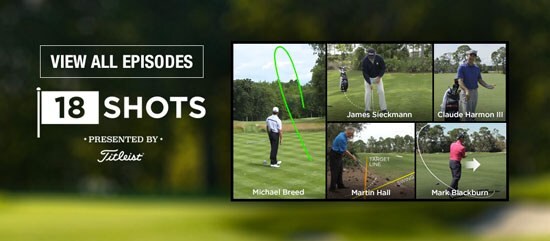 #TeamTitleist