When Titleist Golf Ball Loyalists Padraig Harrington and Daniel Berger walked to the first hole of a sudden death playoff at The Honda Classic, the eventual outcome was in question, however, the winning golf ball was not - it would be a New Pro V1x. Harrington secured the title with a par on the second extra hole for his second win with the New Pro V1x in less than three months.
Both playoff participants finished regulation at 6-under-par 274, one shot clear of three players, including Titleist Brand Ambassador Ian Poulter
"When I get in contention I can still hit the shots, it felt good today," said Harrington.
The win secures Padraig's spot in this years Masters and earns him a two year exemption on the PGA Tour.
Congratulations on a fantastic week, Padraig!
WEEKEND HIGHLIGHTS FROM THE WORLDWIDE PROFESSIONAL TOURS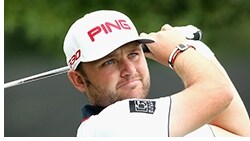 Titleist Golf Ball Loylist Andy Sullivan became the first player to win twice with the New Pro V1x golf ball after closing with a 6-under-par 66 to capture the Joburg Open. Sullivan finished the tournament with a 17-under-par 270 victory total.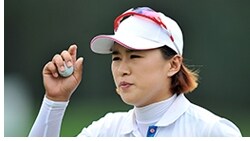 On the LPGA Tour, Titleist Pro V1 golf ball loyalist Amy Yang rallied to win the Honda LPGA Thailand by two strokes over three players using the New 2015 Pro V1. Yang closed with a 3-under-par 69 to finish with a 15-under-par 273 victory total.
TITLEIST BY THE NUMBERS
In total, 23,166 players have teed up Titleist golf balls in competition on the 2015 worldwide professional tours, more than five times the nearest competitor with 468 and more than all competitors combined.

With another victory this week, Titleist's victory count in the young 2015 season advances to 21. That's more than twice the nearest competitor with 8 and more than all competitors combined.
THE TITLEIST LEADERBOARD | WEEK ENDING March 1, 2015
Tour
Event
Titleist Golf Ball Players
Nearest Competitor
PGA Tour
The Honda Classic
87
17
European Tour
Joburg Open
158
23
LPGA Tour
Honda LPGA Thailand
42
7