What was the Team Titleist Ultimate Experience like? Our Grand Prize Winner Greg Thomas summed it up in a word… "Unreal."

This past July, Greg and his good friend Scott Spratt made the drive north and east from Bethlehem, PA to Fairhaven, MA to spend a couple of days with us at the home of the #1 ball in golf.
(During the ride up, Greg and Scott also decided to make a quick detour along the way in Long Island where they played Bethpage Black… We like how you think, guys.)

The agenda for the visit included behind-the-scenes tours Titleist Headquarters, Ball Plant 3 (where we manufacture Pro V1 and Pro V1x golf balls) and Titleist Custom Golf Ball Operations along with a Tour Fitting Experience at our Manchester Lane Test Facility.

We joined the guys for all of the excitement and we've put together some of the highlights from their trip in the video above.
Congratulations again to Greg and Scott! We had a great time getting to know you and play well with all of your new gear.
And thank you to all of the Team Titleist members who entered the sweepstakes. Stay tuned for more exciting opportunities in the future.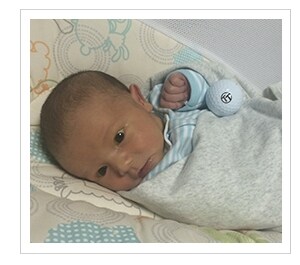 We're also excited to welcome the arrival of our newest Team Titleist member, Greg's son and Pro V1x loyalist, Jackson Dale Thomas. Congratulations, Greg and Katy!
#TeamTitleist