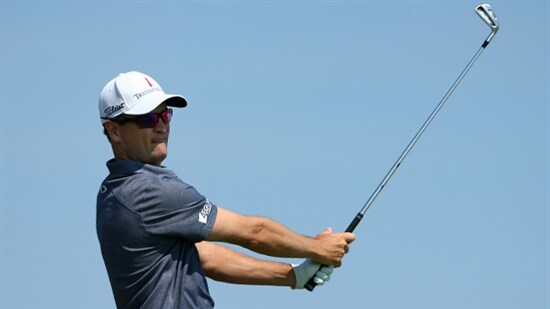 Titleist Brand Ambassador Zach Johnson is halfway to the career grand slam following his dramatic playoff win at the Open Championship last month. He will be gunning for the third leg this week at Whistling Straits – host of the 97th PGA Championship.
And in case you don't remember, the last time the PGA Championship was played here - in 2010 - Zach tied for third place at 10-under par, one shot out of a playoff. He also participated the first time it was contested here in 2004 and he will be calling upon the past experiences to help him around the layout.
"I'm going to cling to the positives of five years ago and I know what those are. Bottom line is, mentally I know I can play here. I know this golf course, kind of what it demands, and I think there are aspects of it that really suit my golf game. Embracing that, knowing there's a little bit of confidence is great, but the execution now comes on my shoulders and hopefully it happens this week."
Some other keys to success at Whistling Straits according to Johnson… finding fairways and hitting greens in regulation.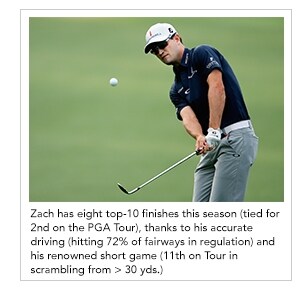 "The key here is hitting fairways, which I did in 2010, and I hit a lot of greens in regulation," said Johnson. "The ball was also rolling out a little bit last time, which is always good for me, but it is pretty soft out there right now. And the rough is penal."
So how did Zach and his team get ready for the final major of the year?
"We don't necessarily go back and look at old tapes. The only thing we're looking at is the technique and fundamentals of my golf swing, and it doesn't matter what week it is," said Johnson.
"We're always going to try to pick it apart and look and see where it's at. I feel like I'm a better player than I was five years ago. I feel like my technique and fundamentals are probably a bit more polished."
Johnson has the opportunity to be among a select group of golfers who have won the final two majors of the year. On Thursday and Friday he will be grouped with the winners of the last four majors including fellow Titleist Brand Ambassador Jordan Spieth, who has already won the Masters and U.S. Open this year. The galleries are expected to be huge.
"To me it's just a great opportunity, that's all. I guess any week is, any major is a great opportunity," added Johnson. "I'm excited about Thursday and Friday. I get to play with two good friends. I am sure the crowds will be large, but I embrace that. To me, the more the merrier."
Good luck this week, Zach!
#TeamTitleist