"That 8-iron worked out pretty perfect there on 17," said Titleist Brand Ambassador Robert Streb moments after sitting down at his post-round press conference as he reflected on his dramatic playoff win at the McGladrey Classic.
This shot on the second hole of the three-man playoff put Robert in prime position to cap off an impressive final-round performance. After steadying his nerves, Robert converted the birdie putt and secured his first career PGA Tour victory.
Robert started the day five-strokes off the lead but went on to author a stellar round that included a total of 9 birdies (not including the playoff clinching 74th hole). This was the exclamation point to a week of steady play for Robert where he carded all four rounds in the 60s and posted a 14-under-par 266.
The key to Robert's early season success and confidence on the course…
"Just trying to improve, trying to get better, and obviously it paid off pretty big today."
We'd agree. Congratulations, Robert!
Let's take a closer look at the equipment Robert used to win this past weekend.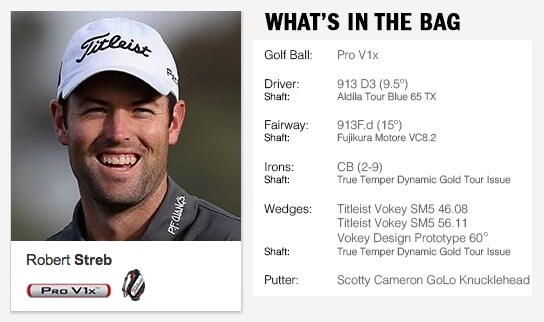 #TeamTitleist