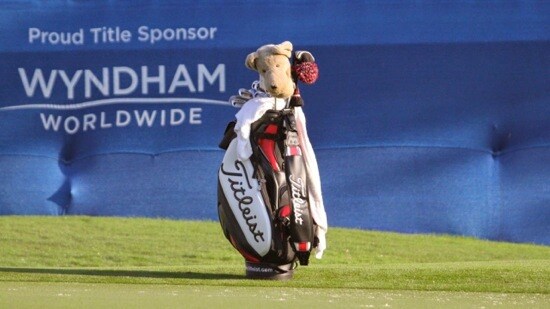 The Wyndham Championship, one of the longest running events on the PGA Tour, is celebrating its 75th anniversary this week and stately Sedgefield Country Club will play host for the seventh consecutive year. Known for its firm, undulating greens and tight fairways, Sedgefield provides a strong test for the best players in the world as they look to make a final push in this, the final regular season event before the start of the 2014 FedExCup playoffs.

Finding the fairway and hitting greens is of particular importance on this course and we were fortunate to get some perspective on how the players will manage Sedgefield from a man who has the inside track to navigating the original Donald Ross layout. Titleist Brand Ambassador Webb Simpson captured his first PGA Tour title at this event in 2011 and the North Carolina native looks forward to the different challenges that this homecoming event presents.

"Sedgefield is one of our favorite courses on Tour," Webb said earlier this week. "Seems like modern day courses are moving to big parkland, open, long courses and this feels old school, shorter, tighter, little trickier but it's so nice to be back."

Rain earlier this week softened conditions, but Webb is hopeful that the drier forecast for the weekend will show of the course's demanding nuances.

"This course's defense is the greens. You'll see more aggressive play Thursday, Friday but come the weekend probably a few more irons off the tee. This course plays at its best when it is firm and fast."

Pro V1x loyalist Heath Slocum echoed Webb's thoughts, saying that controlling the golf ball will be critical.

"Very imperative, in my opinion, to hit these fairways," Heath said. "Come in just even the first cut of rough it's difficult to control the spin and ball and these greens have enough undulation and speed if you're on the wrong side it will be tough golf."
Having confidence in how your golf ball is going to perform if you hit the shot you've planned is a great key for all golfers to consider. A quick way to build even more confidence is to always play the same golf ball as this will help add more consistency from shot to shot.
BY THE NUMBERS: 2014 WYNDHAM CHAMPIONSHIP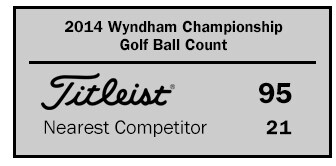 This week in Greensboro Titleist is the overwhelming golf ball choice with 95 players in the field trusting a Pro V1 or Pro V1x golf ball for their success. That's more than four times the nearest competitor with 21 and more than all competitors combined.
Titleist was also the top choice in the approach, sand and lob wedge (148) and putters (58) categories.
SHOTS AND SCENES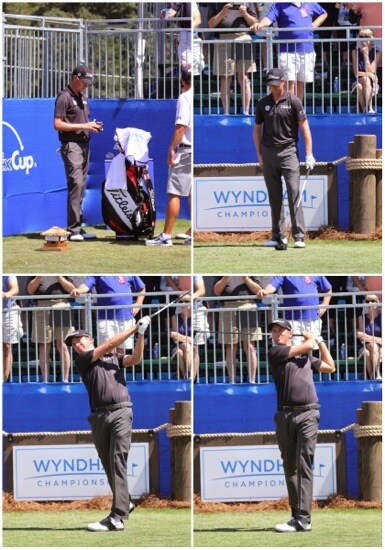 Titleist Brand Ambassador Webb Simpson captured his first PGA Tour victory at the 2011 Wyndham Championship.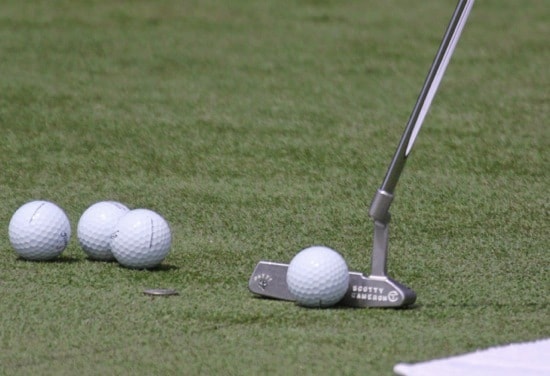 Time for a little putting session with some Pro V1x golf balls and a trusty Scotty Cameron.