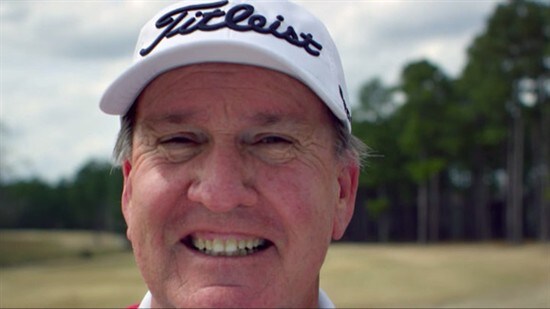 Back in March, we had the pleasure of meeting several Team Titleist members who joined us for the filming of our WhereAbouts: Augusta, GA feature and one of those members was Roger Tant.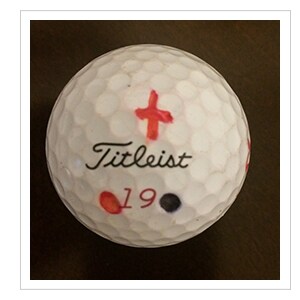 To say that Roger is an avid golfer would be a bit of an understatement. This lifelong Augusta native, who is now living the dream as a retiree, tries to log approximately 200 rounds of golf a year. Yes, 200.
But our collective jaws still dropped when he reached out to us last week to share his latest golfing experience that involved an even more impressive number.
On September 21st, Roger shattered the course record at Green Meadow CC in Augusta by shooting a 14-under-par 58.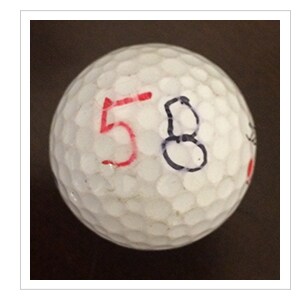 That's right, a 58!
When we heard this, we knew we had to share the news. And we were also excited to hear more about how the round unfolded, so Roger sent us a hole-by-hole recap and you can check it out below.
Congratulations, Roger! Thanks for sharing your remarkable story and here's to even more low numbers on the scorecard.
Roger Tant:
I was playing in our Monday-Wednesday-Friday Men's Senior Group at Green Meadows Country Club on Monday, September 21. We play a game where each player puts in $4 and we have an envelope for the front, back, overall and closest to the pin. We play 1 pt. bogies, 2 pt. pars, 3 pt. birdies and 4 pt. eagles.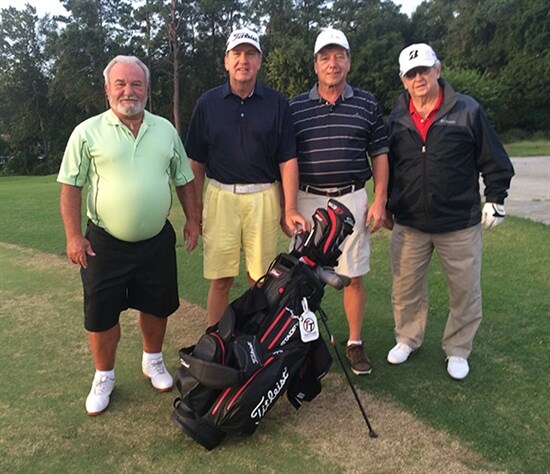 We usually have between 16 and 24 players and you never know who you will be playing with as the names are drawn via a blind draw and that is your team for the day. I drew Rick Masters, Ben Dietz and Eddie Evans. We were the 3rd group to go off that morning. Following are my recollections from the round.
•Hole #1 Par 4, 341 yards - missed the green short, chipped to a foot, made par.
•Hole #2 par 5, 416 yards - hit my second shot over the green, chipped to 4 feet, made birdie.
•Hole #3 par 3, 125 yards - made a 30-footer for birdie.
•Hole #4 par 4, 256 yards - missed the green right, chipped to 2 inches, made par.
•Hole #5 par 5, 427 yards - on green in 2 and made a 24-footer for eagle.
•Hole #6 par 4, 242 yards - almost drove green, missed 8-foot birdie putt (only hole I two-putted all day long).
•Hole #7 par 3, 147 yards - missed the green left, chipped to a foot, made par.
•Hole #8 par 4, 304 yards - made a 12-footer for birdie.
•Hole #9 par 4, 251 yards - made a 6-footer for birdie.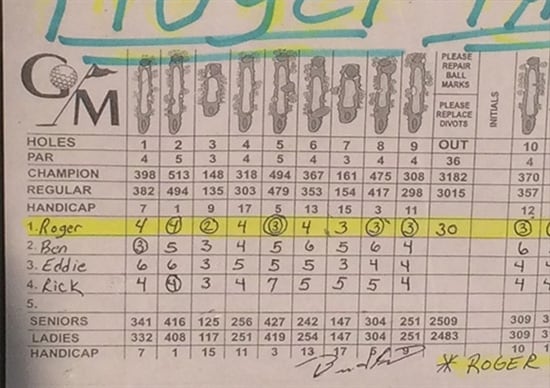 As Rick was totaling our team's front-9 score, I remember he looked over to me and said, "You have a chance to do something special today."
•Hole #10 par 4, 309 yards - made a 10-footer for birdie.
•Hole #11 par 4, 310 yards - made an 8-footer for birdie.
•Hole #12 par 4, 290 yards - made a 16-footer for birdie.
•Hole #13 par 3, 136 yards - made an 8-footer for birdie.
•Hole #14 par 4, 324 yards - I start to think about a possible 59. I am a little into the wind and take an extra club with my approach. I blow it 10 yards over the green, but I manage to chip to 6 feet and make the putt for par.
•Hole #15 par 5, 430 yards - adrenaline kicks in and I almost chip in for an eagle, but settle for a one-foot birdie.
•Hole #16 par 4, 335 yards - I realize I need to birdie in to shoot 59. It is definitely on my mind. I hit a great drive and have 107 yards left, downhill, but into a breeze. I hit it to 6 inches, and make birdie.
•Hole #17 par 5, 406 yards - I hit a fantastic drive which leaves me about 10 yards behind the 150 marker. We are into the wind with a bunker between me and the pin. I only need a birdie and a par to break 60, but if I bury it in the bunker I can probably kiss 59 goodbye. I made probably the greatest shot I have ever hit in my life, a 7-iron to four feet. I made the eagle and now I'm 10-under for the last 10 holes.
•Hole #18 par 3, 150 yards - uphill and into the wind. I have to make par for 58 or bogey would give me a 59. I hit the front of the green and it rolls off and back down the hill. I pitch to one foot, make par and close out my 58.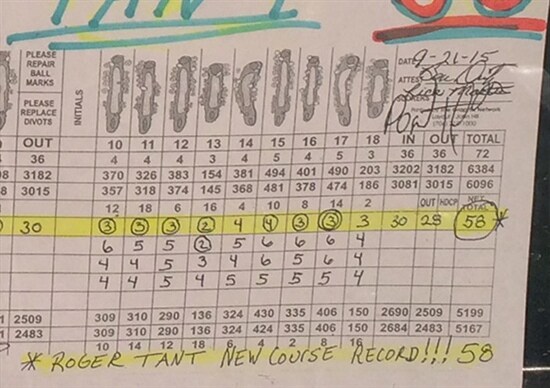 The key hole was definitely the par-5 17th. It's very reachable in two shots and I had hit a great drive. I was behind the 150-yard marker and thought I had about 160 yards to the pin. I was thinking I'd have to really crush a 7-iron, but Rick looked over at me and said, "Roger, look at this. My GPS only shows 146." I am sure glad that Rick stopped me. Knowing it was 146 made all the difference in the world. Now I could just hit my normal 7, flighted down a fraction and be fine.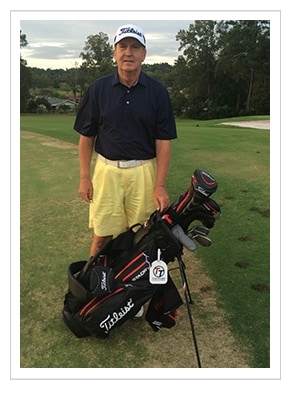 With all that was at stake, it was probably the greatest shot I have ever hit in my life.
When the ball left the club there was so much wind in our face we were not 100% sure it would cover the distance. But Rick, Ben and Eddie were all pulling for me so hard, the ball didn't have a chance but to carry the bunker. Rick was even hollering, "Go in!" (referring to the hole, not the bunker) and all I'm doing is praying a gust of wind does not come up and knock it down. It was on the flag the whole way, about a 2 or 3-yard draw over the bunker. The ball took one bounce and stopped about four feet from the cup. The putt was dead down grain so all I had to do was start it rolling and it dropped right in.
That 7-iron sealed the 58 for me. It was the most rewarding part of the experience, being able to pull off a quality shot under a great deal of pressure.
I hope this was not too much detail, but I am so excited about this round. I have shot several 60's in my life but never could break that magic number until Monday.
The putter that worked so well for me was a Scotty Cameron Studio Select Newport 1.5 and the ball was the new Pro V1x #19.
I would say the new Pro V1x works just fine.
Bonus coverage: Here's a link to a news story on Roger's round from WJBF, News Channel 6 in Georgia: http://wjbf.com/2015/09/24/64-year-old-augusta-man-shoots-a-58/
#TeamTitleist