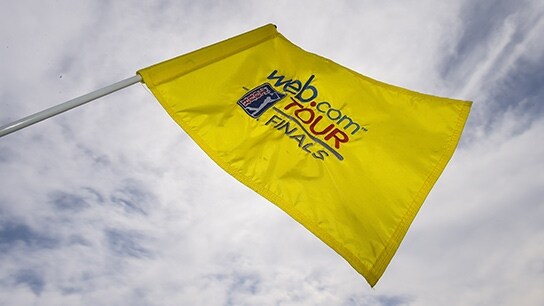 It doesn't get much bigger than this week on the Web.com Tour as the season comes to a close at the Web.com Tour Championship. And with 25 promotions to the PGA Tour on the line, players will have to manage their emotions and their games on the difficult, newly renovated Dye's Valley Course in Ponta Vedra Beach, Florida.
Having experienced this pressure first-hand last year, Titleist Pro V1x loyalist Steve Wheatcroft knows the challenge and the opportunity that faces the field.
"It's a tough course to play on with pressure... It's getting a TOUR card versus not getting one, so there's going to be a lot of pressure for those guys this week; it's a life-changer if you can get to the PGA Tour."
One significant change to the golf course was the reversal of the 9's. The course now ends with a demanding four-hole stretch featuring three of the most difficult holes on the course.
When you mix in all of the ingredients – one of the strongest fields of the Web.com Tour, a demanding four-hole final stretch featuring three of the most difficult holes on the course and dreams of joining the PGA Tour next season – it's safe to say we are in for some exciting golf this weekend.
Web.com Tour Championship By the Numbers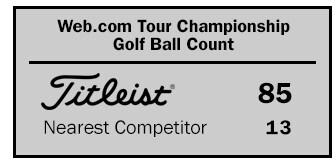 This week at the Web.com TOUR Championship, Titleist is the overwhelming golf ball choice with 85 players in the field trusting a Pro V1 or Pro V1x golf ball for their success. That's more than five times the nearest competitor with 13.
Titleist was also the top choice in the iron (36) and approach, sand and lob wedge (143) categories.
SHOTS AND SCENES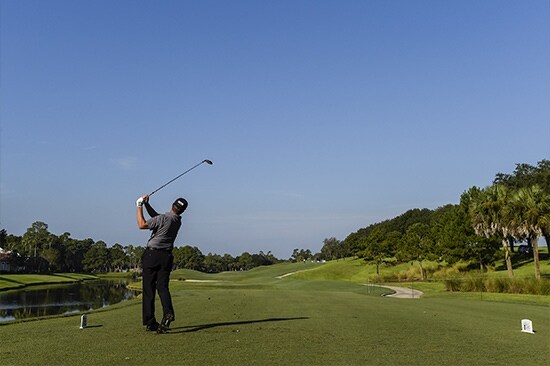 Titleist Brand Ambassador Hunter Haas splits the fairway at Dye's Valley Course.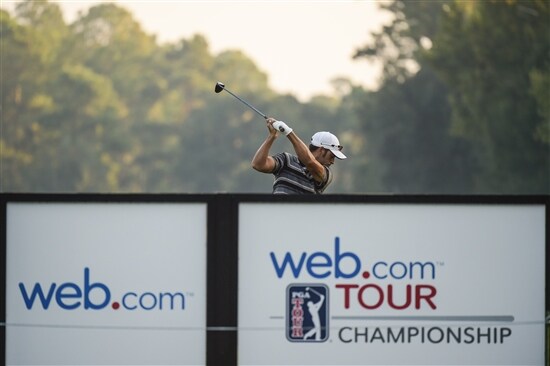 Titleist golf ball loyalist James Nitties shaped his Pro V1x left to right on this tee shot, a perfect shot for the gentle dogleg right.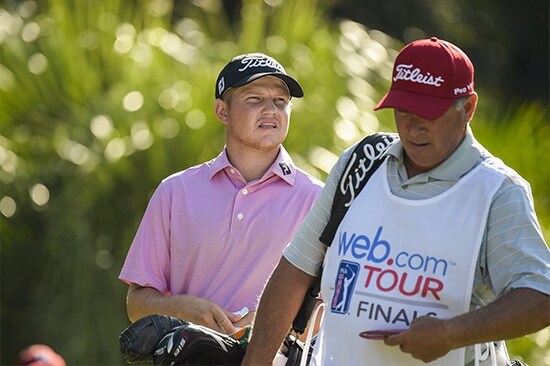 Titleist Brand Ambassador Zac Blair shot a 63 in the opening round to set the early pace in Ponte Vedra.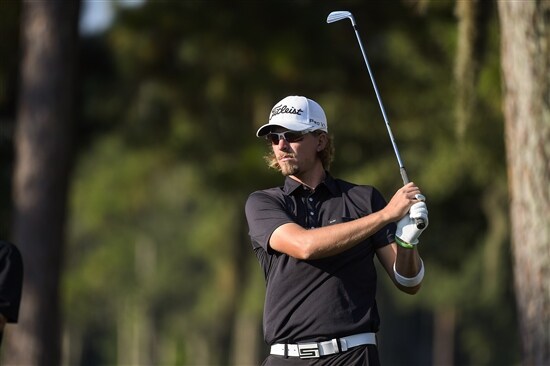 Titleist Brand Ambassador Roger Sloan is one of four Canadians in the field hoping to make a big splash this week.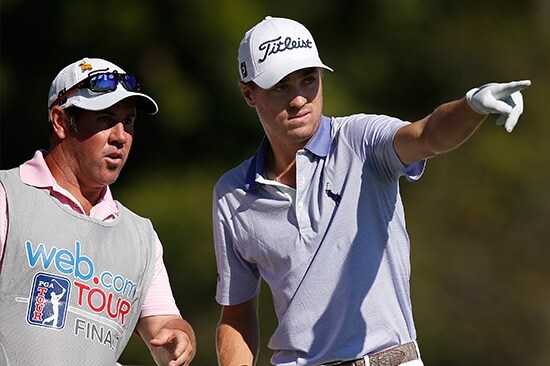 Titleist Brand Ambassador Justin Thomas is hoping to keep the momentum rolling after his impressive victory at last week's Nationwide Children's Hospital Invitational.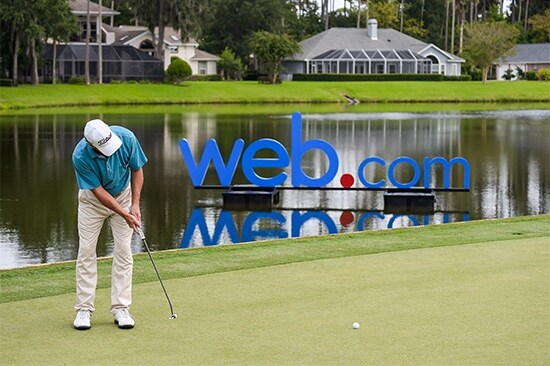 Titleist Brand Ambassador Harrison Frazar puts a smooth stroke on his Pro V1x golf ball.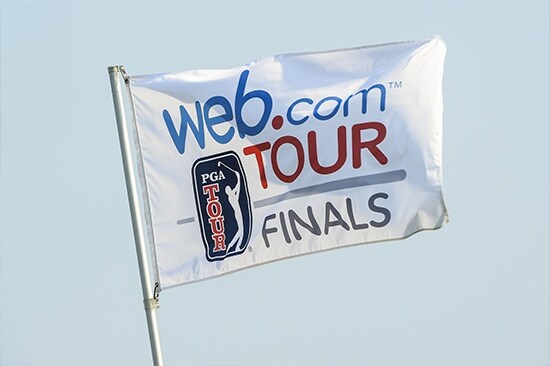 Good luck to all the players this week from Team Titleist! Hope to see you next year on the 2014-2015 PGA TOUR!