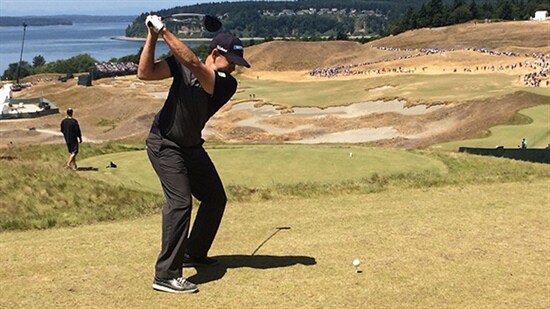 Team Titleist is on the ground at the 2015 U.S. Open at Chambers Bay and had the opportunity to go inside the ropes with Titleist Brand Ambassador Erik Compton on Tuesday afternoon. Compton was the feel-good story of the U.S. Open a year ago at Pinehurst No. 2, where the two-time heart transplant recipient tied for second place, punctuating his performance with a dramatic par-saving eight-footer on the final hole.
"Last year was a career-changing experience that has helped me, not only in the way I approach regular PGA TOUR events, but especially the majors," said Compton, who enters this week having made eight of his last nine cuts. In April, the University of Georgia graduate also participated in and played the weekend in his first Masters Tournament.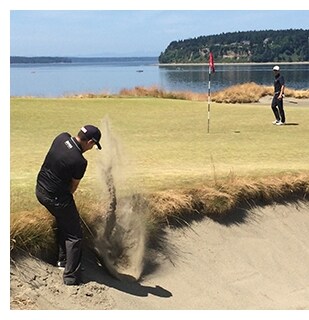 This week and this course, however, will be unlike any other for Compton and the rest of the field.
"I would describe it as unique," said a smiling Compton. "I know a lot of people are calling it a bombers' course, but I feel as if the player with the best short game, who can be creative around the greens and can putt well, will be in the hunt. Everybody is going to miss some short putts, just because of the undulations and inconsistency in the speeds from one green to another. The winner will be a guy who can limit the number of those misses and stay cool when it does happen."
Course management will also be a key to success.
"Nothing is going to be normal about this week," said Compton. "This is a big course that can change from morning to afternoon. And it is a long walk. The first couple of days, you just have to stay calm and committed because the pace of play is going to be slow. However, the course allows you to be aggressive both off the tee and into the greens, but you have to be selective and know when and where to play aggressive or conservative. You are going to have to think about your options on every single shot depending on what tee box is used, what direction the wind is blowing and where the pins are placed."
While forecasts suggest weather won't be a factor, course conditions remain a wild card.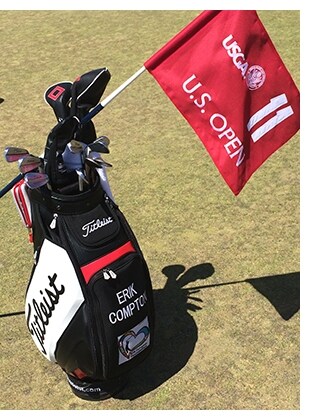 "The course is firm and fast already and we aren't expecting any rain from what I understand," said Compton. "The greens have gotten a little slower as the week has progressed, but I am sure they will speed up come Thursday and through the weekend. I expect to use every club in my bag at some point."
This will be an endurance test for Compton, who played the back nine on Tuesday and was expected to play the front nine on Wednesday. He had already played practice rounds on Sunday and Monday.
"I will have to conserve energy, but so will the rest of the field," said Compton, who will be teeing off Thursday at 2:50 p.m. PDT. "I feel great and am looking forward to getting the tournament going. It should be fun to play and fun for the fans to watch. It will be like playing a links course in Europe here in the U.S."