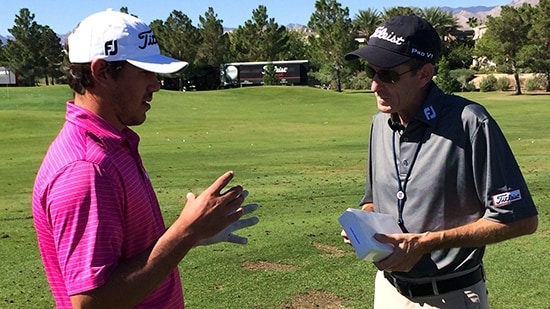 There is one piece of equipment all golfers use on every shot... the golf ball. And out on tour, our very own Fordie Pitts is one of the most trusted sources when it comes to golf ball fitting and helping players find a ball that will help them shoot lower scores.
As the Titleist Tour Consultant for Golf Ball Performance, Fordie travels with the PGA Tour each week to offer Titleist golf ball loyalists the support and facts needed to make an informed decision.
So how do players decide on which golf ball to put into play?
"No two players look for the exact same thing in a golf ball," says Pitts. "Every player has a different, specific trait they are looking for - the one trait that tells them they found the right ball."
Fordie was also quick to point out that some common determining performance and preference factors for players include: wind, window, feel and control.
And to break down these factors for us and explain what they mean to golfers, Fordie shared some insight from his recent work with Titleist Brand Ambassadors Graham DeLaet, Charley Hoffman and Jason Dufner along with golf ball loyalists Hunter Mahan and Rickie Fowler.
Wind: "Some players focus on performance in windy conditions," said Pitts. "A few players require a lower flight that can be achieved with the Pro V1, while others prefer lower spin to create a flatter trajectory in the wind. Graham DeLaet favors the Pro V1x because of its lower spin in the longer clubs."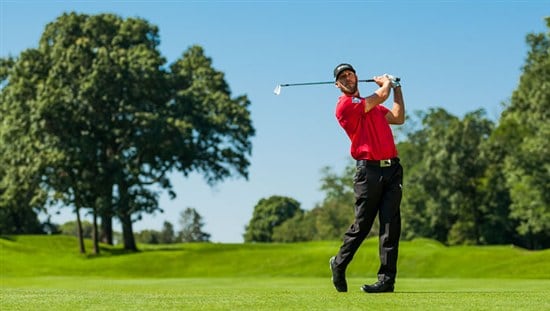 Window: "Many of our golf ball loyalists refer to seeing the ball fly through their window - the point where they expect to see the ball when they look up," said Pitts.
"Everyone has a different window and the ball they select can be dictated by this. Jason Dufner plays the Pro V1 in large part due to the lower flight it creates. The Pro V1 flies in Jason's window and gives him a strong sense of control. On the other hand, Hunter Mahan prefers the higher flight of the Pro V1x."
Feel: "Charley Hoffman is an example of a player whose main selection factor is a soft feel and the Pro V1x offers him the feel he is looking for, making it an easy transition," said Pitts.
Control: Rickie Fowler is a player who selects a golf ball based on control. "Rickie, a high spin player, plays the Pro V1x because of the lower spin off the driver and long irons, giving him more control on these shots."
The key takeaway for the everyday golfer…
"As a golfer, it is important for you to first identify what characteristic you're looking for in a golf ball," said Pitts.
"From there, it is a matter of experimenting to find the golf ball that will help you achieve your goals. And once you select your golf ball, always play the same model golf ball. It's the best way to build confidence for your game. It works for Tour players and it works for golfers of all skill levels."
Don't forget to check out our golf ball fitting and education section for more great tips on how to find the best golf ball for your game.
#TeamTitleist