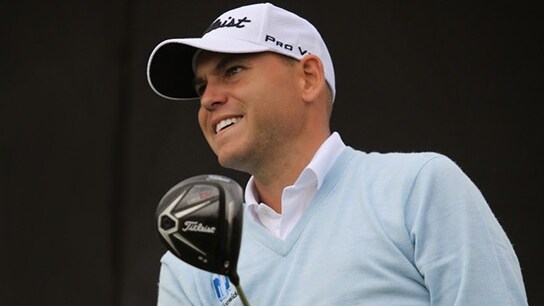 Titleist Brand Ambassador Bill Haas has already won once this year on the PGA TOUR, firing four consecutive rounds in the 60s to edge four players by one shot at the Humana Challenge in January. He enters this week with confidence having won the 2012 Northern Trust Open in a three-way playoff, followed by an impressive T-3 finish in 2013. It is clear that Bill considers Riviera CC one of his favorite layouts on Tour.
"I really enjoy this course because anybody in the field can win," said Haas. "It is not necessarily a bombers course, although long hitters have won. But like most every week, the key to winning success is putting. Putting becomes even more important here given the speed and undulation of the greens."
Haas, the 2011 FedEx Cup champion, would know a little bit about putting on the Riviera greens, as he drained a 43-foot birdie putt for his win in 2012 on the second extra hole (10th) of the playoff.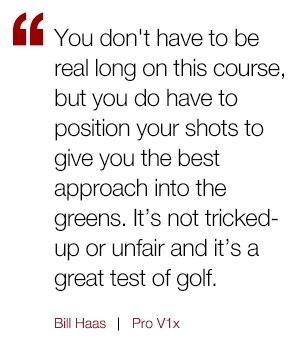 "I remember I putted really well that week, and the players that have the hot putters this week will most likely find themselves in the hunt. The two holes that stand out from that win were the birdie I made on 17 in regulation and then, of course, the putt to win it on the second playoff hole."
"I think the best part of this course is that it doesn't change much over the years. It's all right in front of you. If I had to pick a stretch of holes where players can pick up ground on the field it would would be numbers 12 through 15. If I am even par through that stretch at the end of the week, I would be satisfied."
That stretch includes three of the longest par 4's on the card, including the 479 yard 12th, the 459 yard 13th and the 487 yard 15th.
"You don't have to be real long on this course, but you do have to position your shots to give you the best approach into the greens," said Haas. "It's not tricked-up or unfair and it's a great test of golf."
And the final key to success for Bill Haas this week? Being here for the duration of the tournament. His wife is due to have their second child a week from Friday.
"I certainly showed up here thinking I could compete. Pretty much when I tee it up on Thursday, I'll be focused on the task at hand. The only instruction my wife gave me was not to unpack my suitcase. So I'll keep my phone on and my suitcase packed and ready to go just in case. But I will be playing at 100 percent."