WHEREABOUTS LONG ISLAND
With Shane Bacon
I'm a golf nut. I try not to be at times because when your passion and your job are the same thing, people look at you like you have a problem. My vacations are golf. My weekends off involve golf. 
The reason I'm telling you all of this is because for all the golf I've played in the most remote corners of the world, yet outside of two short days years ago, I've never spent a significant amount of time in Long Island. 
And Long Island is golf. It's the great and the good and the passionate and the proud. It's a lengthy stretch of land that encompasses the most privileged golfers on the planet and the outsiders, guys that just want to squeeze in 18 after work more than anything else. There are golfers with their own planes teeing it up miles away from the guys that bring their adult beverages concealed in their carry bags. It is G-O-L-F to the fullest, and it was finally time I see all the journeys that get each golfer to that first tee.
"LONG ISLAND IS GOLF. IT'S THE GREAT AND THE GOOD, AND THE PASSIONATE AND THE PROUD."
From the Docks to the Downs
W
e started by boat. And by boat, I mean a boat. This isn't a boat built for anything except good, hard, no-frill work. Every inch of the Tomahawk was used to do the best possible job of collecting whatever fish were biting that day and doing it as efficiently as possible. Tyler didn't get to choose fishing, fishing chose him, and this boat was his golf bag. It carried the tools necessary for the job, because if a good job was done, that first tee was all the closer.
Tyler loves golf because it's an outlet of serenity. These are the afternoons when you're in a cart with your buddies, swinging out of your shoes and hoping for that one moment of glory before the reality of sea comes back into the picture. 
"Montauk for me, is a very special place. It's home."
- Tyler Maguire, Team Titleist
Golf is the outlet for so many, and for Tyler, it was Montauk Downs. A brilliant municipal golf course on the outstretches of Long Island, Montauk Downs is a little Monet mixed with a little Metallica. The beauty of the leaves blossoming makes you wonder why more don't make this trek, and all the while you see the local flare of guys like Tyler, who could care less about pleats or presses, they just want a little sun, a few suds and a quick round after work. It's peace to them. Golf is so many things after all. 
Gearing Up for the 118th US Open
The funny thing about this journey is how quickly it can turn. From Montauk Downs and the boys who just want to play an emergency nine, we went to one of the most polished golf clubs in the country. You see how I didn't call it a country club?
Shinnecock Hills doesn't want to be called that because it isn't. Shinnecock is golf. It's American golf as best as we can describe it.
It hosted the second ever U.S. Open and as it gets ready to host our national championship again this year, you can feel the excitement and anticipation flowing along with the prevailing winds. And when you walk around the majestic property, you can't help but feeling that its beauty would stop Old Tom Morris in his tracks.
"Shinnecock is just pure golf."
- Jack Druga, Head Professional at Shinnecock Hills
Jack Druga is the head golf professional, perfect for a place like this considering his first ever golf lesson happened at one of the few clubs in the country that could match up hole for hole with this beauty; Oakmont Country Club. Jack tells stories of U.S. Opens he watched and played in. His eyes fade away from the present when he talks about playing at Medinah in 1990 and looking up to see his name floating just above that of a living legend after an early birdie in the first round of his lone Open start.
He recounts the 8-iron (and I mean THE 8-iron) that Raymond Floyd hit back in 1986 to snag his lone U.S. Open and makes a move at his recreation of the moment, nary a range ball, that ends up just a flagstick away from perfection. Jack shrugs. It's quickly apparent that Jack expected that ball to get as close as it did. Head professionals of golf clubs like these don't really need to warm up, it appears. It's clear to me that Jack Druga is the kind of man that any golfer would love to share a steak dinner with and by the way chef, take your time preparing it because Jack has another story I have to hear. 
One of the reasons that I am, as I mentioned earlier, a golf nut is because I can, physically, go to places where legends and lore were born. I can play 18 holes of golf at Prestwick, which hosted the first Open Championship. I can stand on the 17th tee at Pebble Beach and recount all of the great championship moments that have made this masterpiece beyond iconic.
And more influential to almost anyone that has a regular money game, I can go to the Nassau Country Club and walk the links where the game I play the most was invented. For all that golf can be that's good, there are times when it can seem like a slow, slow walk. Those are the moments when the driver is crooked and the putter is cold and the score is ballooning. But all of that is made easier with the right game, and playing a Nassau is always the right game. Match play, front, back and overall, head to head or teams. It's a perfect game that piques your interest no matter if the game is polished or tarnished, and if I had a historical draft for a partner, I'm not sure many would go ahead of Bobby Jones. 
But the story doesn't end with the bet here at Nassau. As you walk around the grounds there are historical hints everywhere. A graveyard looks over the 18th green and it's peacefulness can only make you think of the ghosts of the greats who have walked these fairways. A quick glance to left and you see a modest, yet perfectly opulent, building known as the Calamity Jane House. Its name is no coincidence. This is the place where Bobby Jones was first introduced to his trusty flatstick that shared the same name.
As the story goes, after a round at Nassau, Jim Maiden, the head pro at the time, handed Bobby a putter from his shop. They walked over to the 18th green so Bobby could give it a few rolls. As the putts continued fall with ease, Bobby had found the putter that was destined for his game. Jim kindly parted ways with Calamity Jane and Bobby went on to win the 1923 U.S. Open at Inwood with it in the bag. And it stayed there until Bobby hung up his spikes for good in 1930 after completing the Grand Slam. 
And yes, I'm still picking Mr. Jones.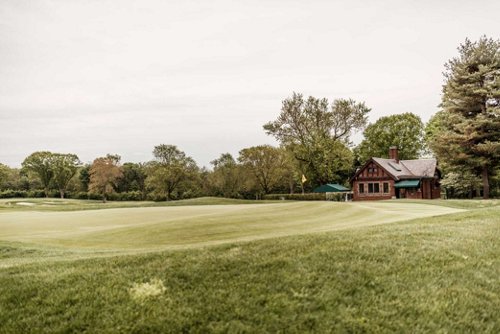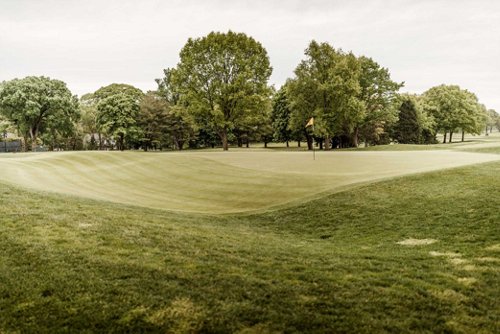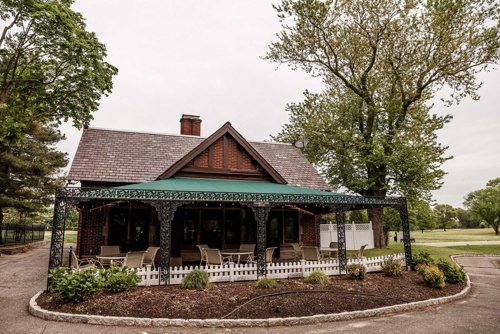 The People's Country Club
Ihave a strange memory in a lot of ways, but one of the things that I always find so fascinating about how my mind works is how I have things imprinted in my brain and how different they are when you eventually see them in real life.
I remember watching the 2002 U.S. Open at Bethpage Black and thinking that this place is basically unplayable. If the best in the world struggled with it, how in the heck would I fare, and better yet, why in the heck are all these average golfers sleeping in their cars to get their teeth kicked in?
And then I played it.
And sure, it's tough, it's supposed to be tough, and the rough can be gnarly and the doglegs seemingly impossible to carry, but all of that doesn't matter when you see the fourth for the first time or make that uphill walk at the 15th. And then you see the Red and realize that next to every MVP is the hustle player that never gets enough credit. It all makes sense when you take it in for the first time and you have that moment you start to think to yourself, "ya know, the back of my Camry isn't THAT uncomfortable."
Ask just about any golfer that's taken this Bethpage rite of passage, and you'll probably hear a similar story. Like, Tony, a music industry veteran from Manhattan that dreams about his rounds on The Black. Even a frigid and rain soaked day wouldn't stop him and his group of friends from sneaking in an afternoon round.
Why? If you're a golfer you already know the answer. That's how special this place is.
"A golfer knows in their heart what it's all about."
- Tony Couch, Team Titleist
One of the coolest parts of the trip around Long Island was realizing that there are so many courses that even the most passionate of golf fans have never heard of. You could rent a scooter with a half tank of gas and bump into a half-dozen gems that make you hopeful it's a parent-teacher conference day and the tee sheet might be light.
Laurel Links was that in a nutshell. A club that is known to be feisty but fair and embodies that perfect balance. It was the ideal track to take a spin around with a group of golfers that took a day off of work to tee it up with complete strangers. Team Titleist wasn't a tangible thing for me to understand until I got on the range at Laurel and saw the different ages, the different swings and the different personalities.
These are capital-G Golfers, man, and they want nothing more than to get their 4-irons a little dirty on a golf course they know will define their week. Strangers to start, acquaintances by the turn and pals by 18. That's the idea, and that is exactly what happened. One of the guys even wrangled up a few cold ones from the locker room. I liked that guy the most.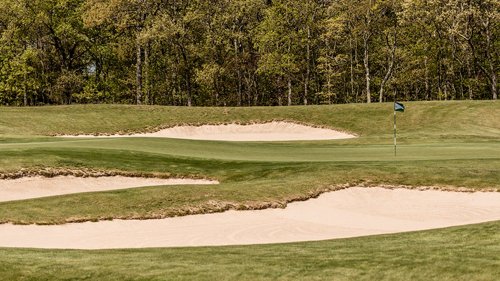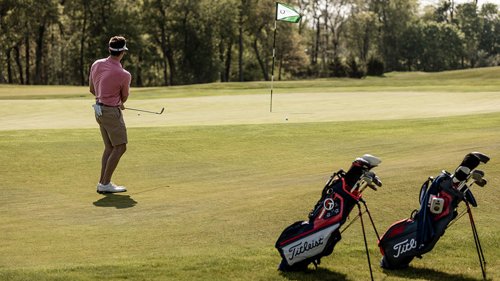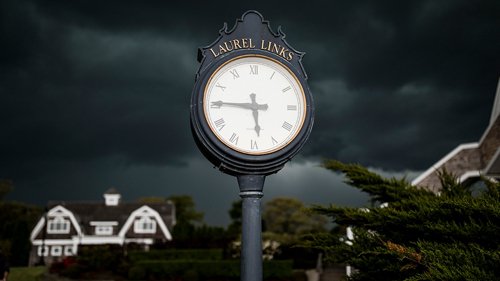 "So what was your favorite?" That is always the question, isn't it? It's the favorite amongst golfers who go anywhere, from Bandon to Scotland to Australia and everywhere in between.

So what was your favorite?
You have to have a favorite if you're a golfer. A favorite shot, a favorite club, a favorite course. I spent a couple of weeks in Long Island touring some of the best in the world and some of the most unknown and it struck me as I was thinking back on the experience that the idea of "favorite" is absolutely and utterly subjective.
I can't tell you why National Golf Links is better or worse than Shinnecock, or why Laurel Links made more sense to me than Nassau. I can't say if I want to play Bethpage Black or Red more next time I'm in town, because a golf trip is all experiences. Each day was a favorite in its own regard.
I loved the randomness of Montauk, the history of Shinnecock, the personal bond with Nassau, the inclusiveness of Bethpage and the kinship of Laurel. And what I kept thinking about over and over again after each round finished, and each night was winding down, was how quickly I wanted to get back to Long Island, to see that next hidden gem or play that next bucket list course.
Golf isn't about favorites, after all, as much as we talk about them. Golf is about four hours spent with a group of people that might not possess the same level of talent but have all felt it before, and it all happens on courses that speak differently to each and every golfer. Some are louder, some are quieter, but they all have a voice. It's why we all collectively adore this sport.
Now when the heck is my next tee time?