In 2019, Korda played in 18 events, made 15 cuts, recorded six top-10 finishes including two runner-up results at the Bank of Hope Founders Cup and Buick LPGA Shanghai, and was a member of the U.S. Solheim Cup team.

"It takes a lot of patience to achieve a certain thing in life, especially in golf," Korda said. "You have to be patient doing your drills. You have to be patient waiting for that right moment to even make it. I think repetition and routine are two of the biggest things for me."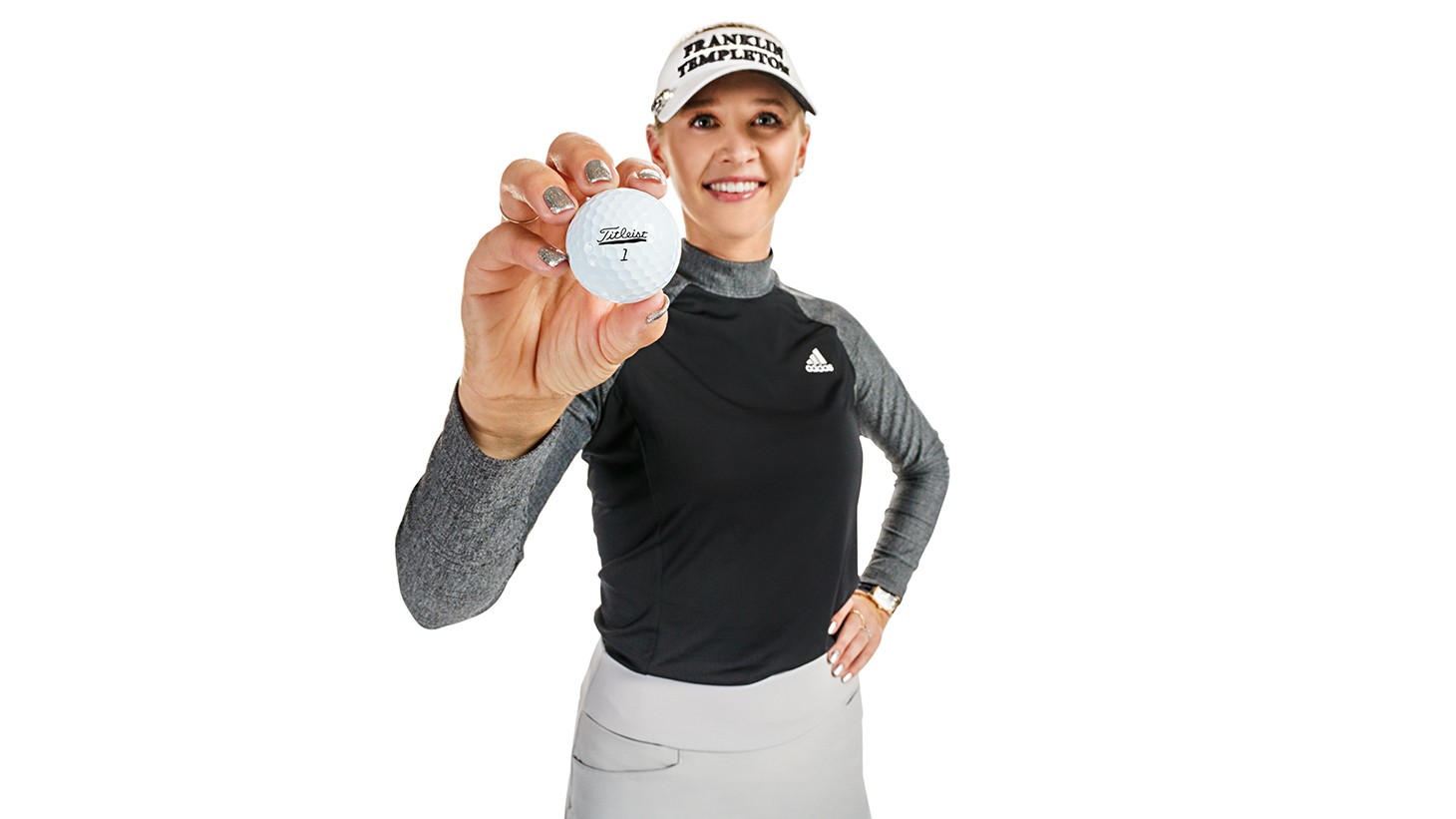 Jessica Korda poses with her Pro V1 after showing how she marks her golf ball for competition.
At her home at the Bears Club in South Florida, Korda said she loves spending time on the par 3 course.
"There are so many different shots I can hit — I think the longest might be 170 yards and the shortest is just chipping and putting around the greens." 
With 38 career Top 10's and five victories on TOUR, Korda is looking to continue proving it both on and off the golf the course.
"Every day is a challenge. I feel different every single day I come out and so I just gotta prove to myself that I can be better every single day."
#ProvingIt