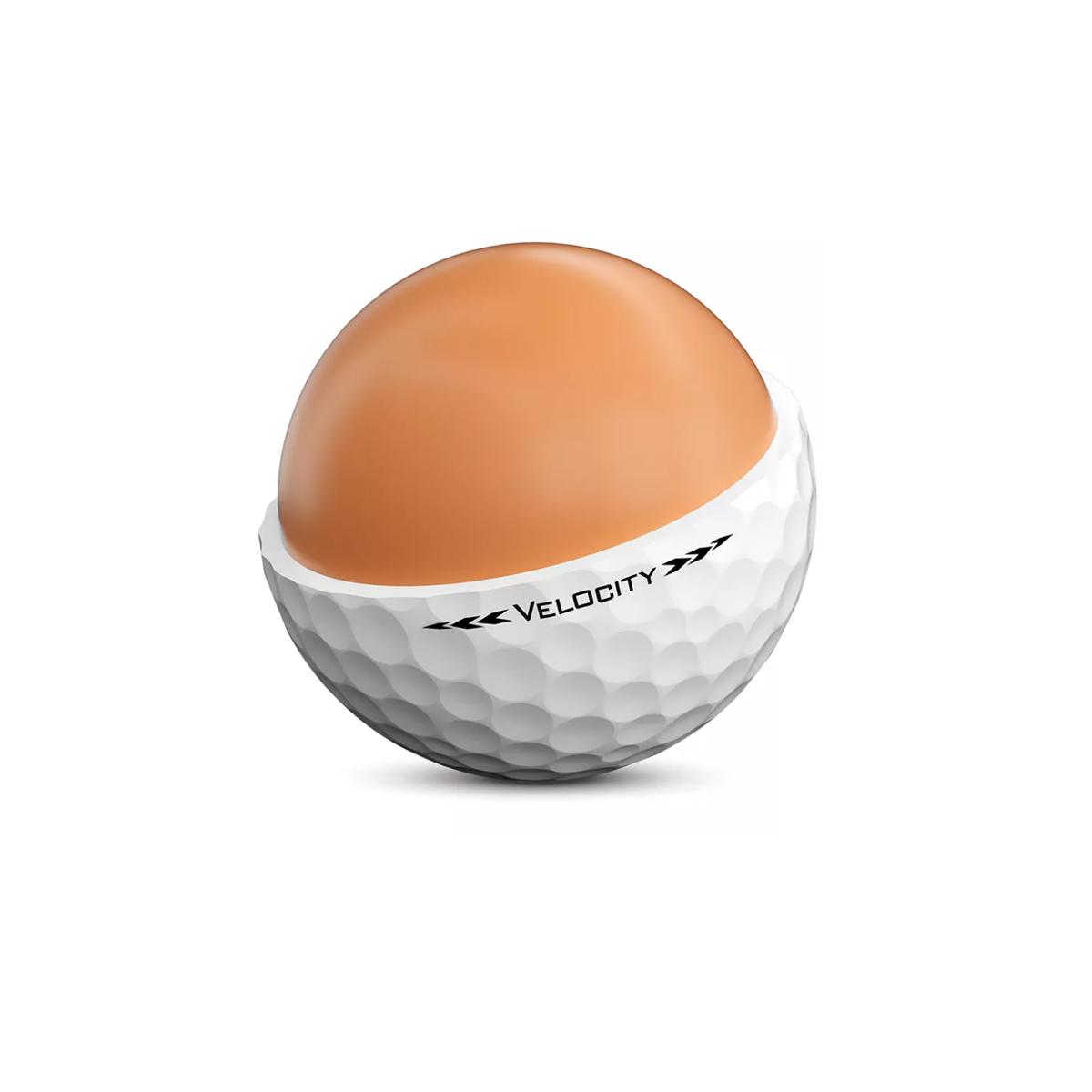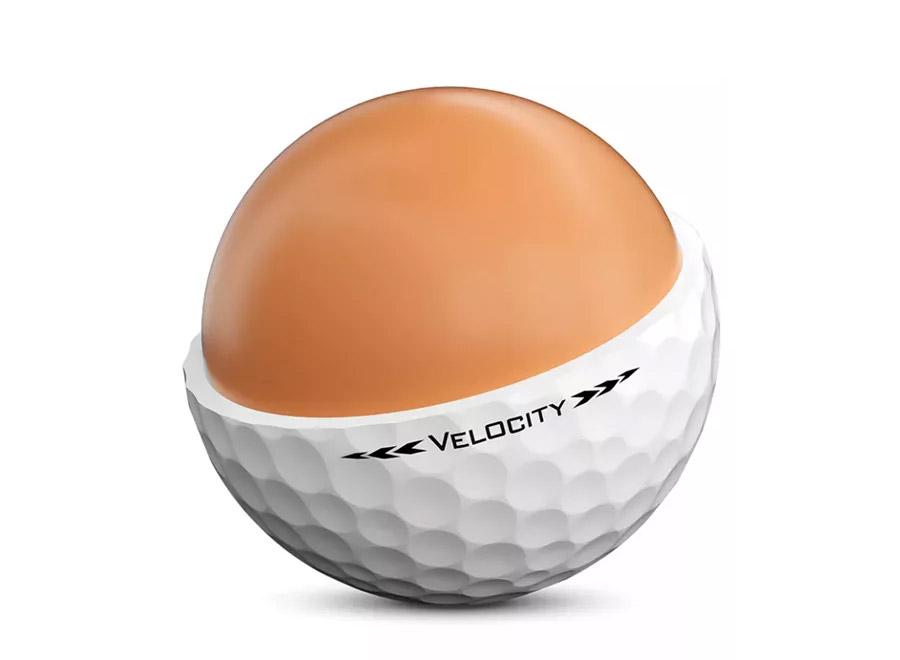 TITLEIST VELOCITY
Get Every Yard
The Titleist® Velocity™ golf ball features a high speed core to maximize speed and an advanced aerodynamics package to optimize flight. It produces high flight on all shots to enhance distance and help stop the ball on the green.
Benefits
Deep Downrange Distance
Extremely Low Long Game Spin
Playable Greenside Feel
High Flight On All Shots
Features
High Speed LSX Core
Fast NaZ+ Cover
Spherically-Tiled 350 Octahedral Dimple Pattern
Available in White, Matte Green, Matte Orange and Matte Pink
What You Need To Know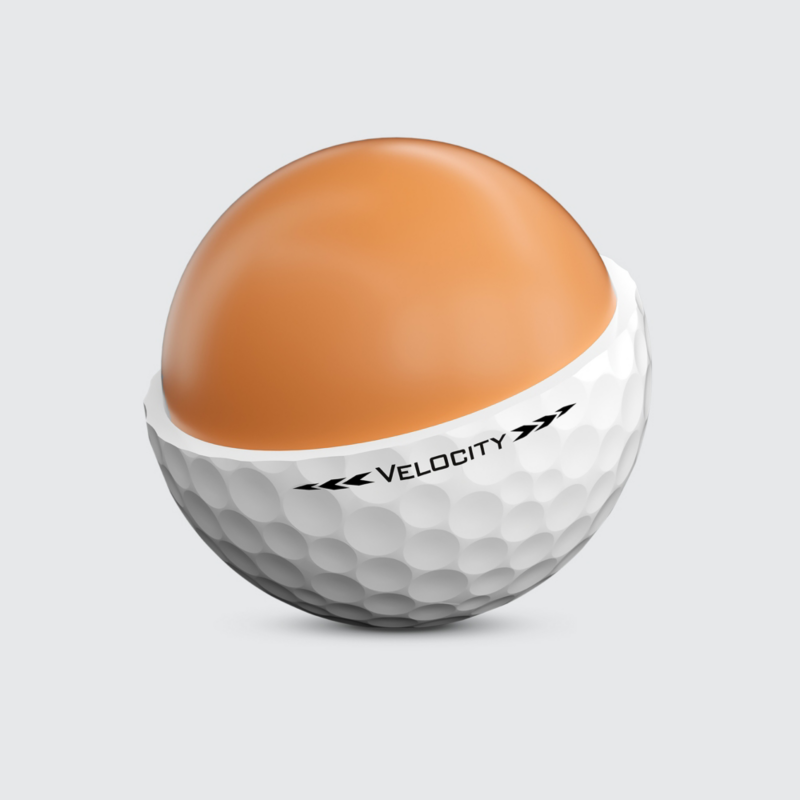 Get Every Yard.
The high speed LSX core produces faster speed. This translates to deep downrange distance for your game.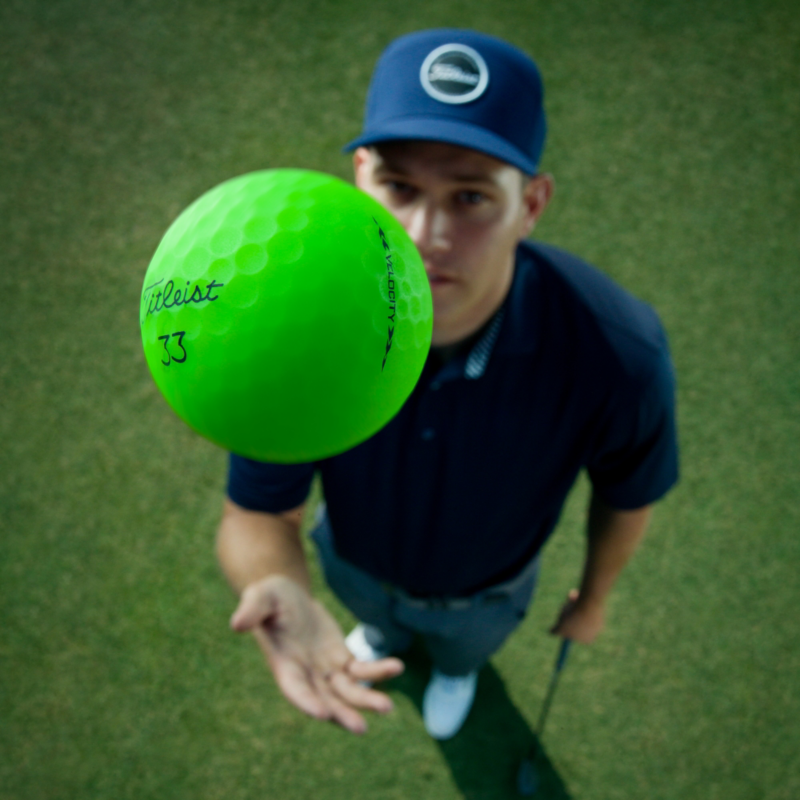 Light It Up.
Get performance that matches your personality with matte colors. Available in #1-4 white and matte pink, #00-11-22-33 in matte green and matte orange.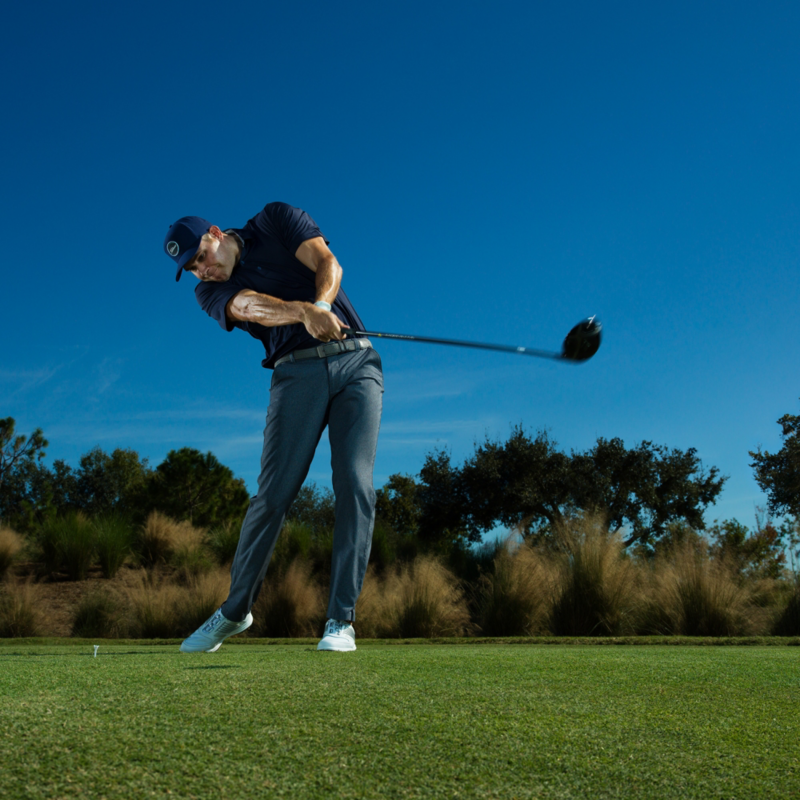 Hit It High, Let It Fly.
346 quadrilateral dipyramid dimple design provides penetrating flight for long distance with tight dispersion.
It's a fact. Playing a properly fit golf ball will help you shoot lower scores. Try out this tool to start the golf ball fitting process. The next step is to conduct an on-course evaluation to see which golf ball ultimately performs the best for your game.
Looking for the right golf ball for your game, but not sure where to start? Schedule a time with one of our Expert Golf Ball Fitters to see which ball will perform best for your game.
MAXIMIZE DISTANCE ON EVERY SHOT IN THE BAG
"PLAYING A GOLF BALL WITH PERSONALITY IS FUN FOR ME. I LOVE THE COLORS OF VELOCITY."
- Emily H.
Compare
Find My Golf Ball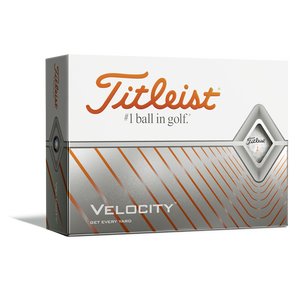 Best For
Players looking to enjoy the game and hit it long.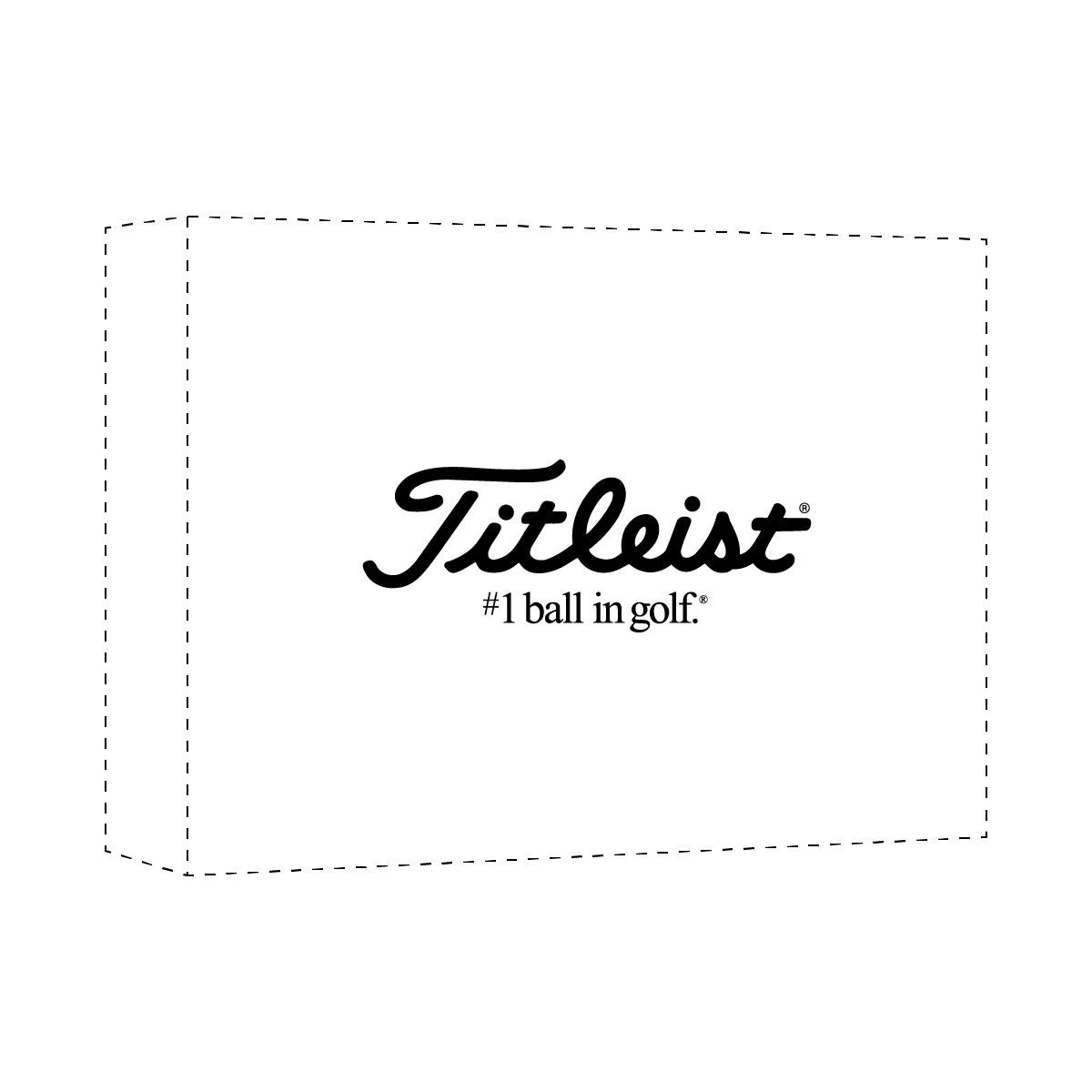 Select a golf ball to begin comparing.